GeniKinoko at the best internet site from a company that has been consulting with Prostate Cancer clients since 1998…and consultants to  one of the largest prostate groups in the U.S. for over 10 years.
Companion Immu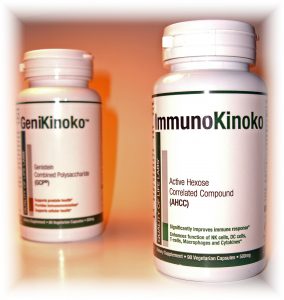 ne modulator $70 ImmunoKinoko 500mg or 750 mg.   Read our BLOG and articles regarding the mechanisms of these two modulators now used in or 1500 clinics/hospital settings today
Also features Immunologist Dr. Beardsley' PROBOOST ….ecoNugenics PectaSol-C and more!  All at discounted prices and free consultation.