Founded in 1998 in Cheshire, Connecticut, by Patricia Anne Mastroddi-Emond. Pulse Nutritional was dedicated to modulating the immune system of cancer patients and then grew Pulse now serves all with an array of proven in-demand products to help with keeping ALL healthier!  Through copious research, Patricia decided to offer the original A.H.C.C. from Japan and had an outstanding reputation as the Number One selling nutritional supplement in that country. It is now used in over 1,000 clinics and in various orthodox hospitals and in alternative care centers of major hospitals as well.
Additionally, AHCC won an award from the European Cancer Research Society and several other awards including two prestigious Nutracon Awards.  Patricia has decided to once again provide the "original" AHCC compound as originally formulated and used in clinical study. Its reputation for being a revered and sought after product continues.
Pulse then added a flagship product researched by Urologist Aaron Katz called GCP (Genistein Combined Polysaccharide)  It has been proven  highly successful for helping with prostate health/cancer.
This NEW PULSE SITE now Includes Major Top Selling Doctor formulated natural products from ecoNugenics, Quality of Life Labs, Longevity Science and Immunologist  Dr. Beardsley….we know our clients will be pleased!
Part business and part mission of love, over the years Pulse Nutritional grew to servicing thousands clients across the country and Internationally as well as  many doctors, Naturopaths and Oncologists/Urologists.
Back in the early 2000's, Pulse was the designated supplier to P.A.A.C.T. (prostate cancer organization based in Grand Rapids, MI) for our prostate supplements (high quality Saw Palmetto and Lyc-O-mato lycopene such as the LycoCell on our site, as well as a provider/educator of important products such as AHCC, GCP, Co-Q10, PectaSol C Modified Citrus Pectin, Probiotics, Protein Thymic A and much more.  Pulse was also listed as a consultant and provider for AHCC and Thymic Protein for CAN-HELP, a  prestigious  dedicated organization  for assisting clients.
We are honored and pleased to have our 17 years of business experience and Patricia's personal knowledge to help you!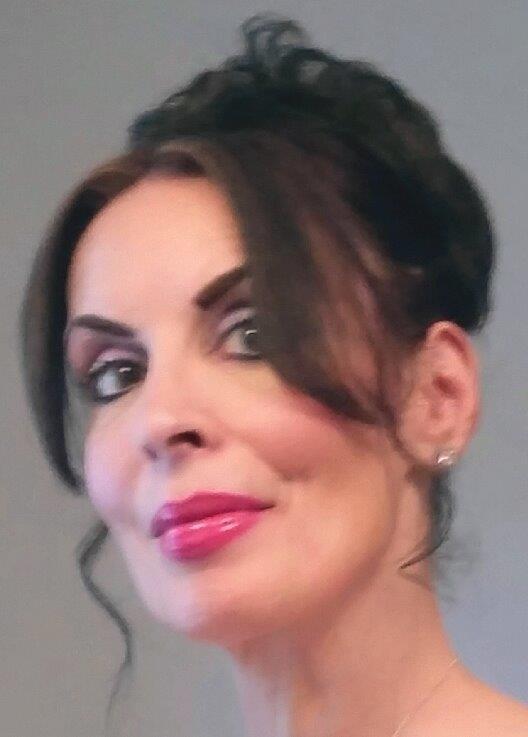 Patricia, with a background in Marketing decided to research cancer in 1996 and subsequently started a company dedicated to cancer patients and their doctors in 1998 which successfully served clients for over a decade. Being extremely interested in the immune system and products that could modulate and optimize it performance, she selected clinically proven products for Pulse Nutritional & Health Products, LLC that made a clear and positive difference in the lives of those referred to her for assistance.
Co-authored published articles with urologists/oncologists on prostate cancer and the immune system;
Consultant for the country's largest Prostate Support Organization on Prostate Cancer and endorsed supplier of certain prostate products.
Referral Source for clients of CAN-HELP on AHCC and Thymic Protein.
Speaker at various cancer conferences countrywide as well local hospital support groups.
Published an online newsletter on nutrition, sleep, stress-management, prostate treatments and awareness, and informative articles on the immune system and Pulse Products.
While Patricia's emphasis is on modulating the immune system, she was passionate about not only helping restore bodily health but imparting faith and spirituality to all she was fortunate to have helped.
Patricia was a Guest speaking at the First International Cancer Conference, Drew University of Medicine & Science, Los Angeles, CA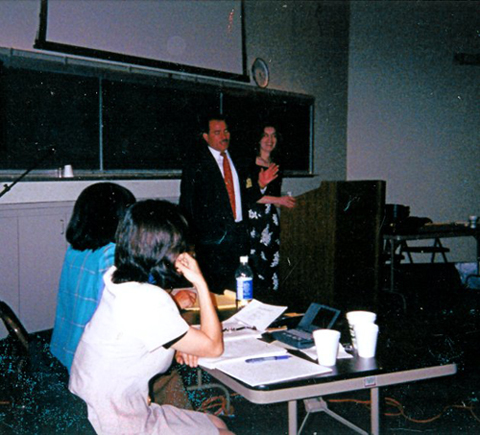 Above Patricia Anne Mastroddi-Emond was honored to be the closing speaker at this First International Cancer Conference at Drew University of Medicine and Science  on the subject of AHCC and its effects in cancer.  She is pictured here with one of the key doctors closely working with AHCC.