Pulse Nutritional

welcomes you to our New EXPANDED Website!
CLICK BELOW TO READ OUR WIKI-HOW ARTICLE ON GCP/AHCC & THEIR ROLE IN PROSATE CANCER NOW WITH OVER 76,000 VIEWS!!

A Trusted name in
CLINICALLY PROVEN

, Top Selling Immune Modulators/Supplements for over 17 years!
We are now proud to bring you the most Sought After Product Lines ALL IN ONE PLACE to make your buying Fast, Simple, and Affordable!
Here you will find what you have already been purchasing:
Quality of Life Labs Health Care Line for consumers and practitioners including the ever popular AHCC/ImmunoKinoko and GCP/GeniKinoko (please call for special pricing on GCP/ImmunoKinoko)…and INTRODUCING some new QOL Nutraceuticals such as Presiquel ™, Unisorb Co-Q10 and Serenelin.
The Very Best from Nutrition International which includes their Longevity Science and Nutrivene lines as well as noted Immunologist Dr. Beardsley's very popular PROBOOST THYMIC PROTEIN A.
It gets even More Exciting! Due to demand we are adding sought after and popular products by ecoNugenics…including Dr. Isaac Eliaz HonoPure, ecoMetabolic, ecoSleep, ProstaCaid, PectaSol-C, Women's Longevity Rhythms and many of their other best sellers such as PADMA Basic!
We round off our new offerings with personal service, discounted pricing, ongoing promotions and personal phone assistance.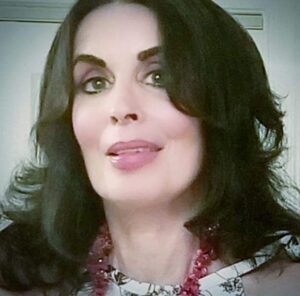 Being extremely interested in the immune system and products that could modulate and optimize its performance, Patricia became a consultant to one of the largest support groups in the country for health and cancer in the past and continues to help all those that need guidance or are sent by a health practitioner ….just call!
She has personally selected clinically proven products for Pulse Nutritional that continue to make a clear and positive difference in the lives of those referred to her for assistance…
Why Pulse?
"Pulse Nutritional is an astounding company with the highest quality supplements. Patricia is very knowledgeable and helpful in guiding people to the right supplements for your better health."
"Patricia's work ethic is admirable to say the least and her love of her work is only superseded by her love for the welfare of her clients and friends. I always know any questions I may have, she is always there to answer and help me find a path to recovery."
"Patricia is an extremely detail oriented, knowledgeable consultant. She consistently provides, holistic, supportive guidance to her clients, whose health and well being are her top priority. Patricia holds herself responsible for keeping current on nutritional research and imparts this knowledge to her client base. Her dedication and compassionate nature make her an indispensible resource for those who work with her."
"I have always appreciated the personal assistance I have received from Patricia at Pulse. She is a knowledgeable Consultant of the products she distributes. The pricing is competitive and delivery is excellent. I receive my products in two or three days. Pulse has been a pleasure for me to do business with."
"Patricia is very sincere. She knows the science behind the supplements she sells. She works tirelessly to support her clients' needs."
It's been a pleasure dealing with Patricia at Pulse Nutritional over the last 5 years. I believe that the GCP and AHCC protocol and her counsel have been instrumental in maintaining my low PSA levels.
Patricia,
I want to thank you for taking the time to discuss the best supplements for me and my body! Since I have been taking Pulse Nutritional supplements I have had no pain and I am able to exercise more rigorously, like I could before my cancer diagnosis. The two supplements I am taking are ImmunoKinoko AHCC and PectaSol-C. I am praying they are killing the cancer.
"GCP has been shown to interfere with cell growth in prostate cancer tumor models, and is an anti-angiogenesis substance both in vivo and in vitro. Lab experiments have shown GCP to have greater activity that Genistein alone."
"AHCC is the most unique and innovative nutritional supplement to come along in years. Its ability to increase the effectiveness of the immune system through modulation of the NK cells and macrophages is true 21st century medicine."
Patricia Mastroddi-Emond
BETTER PRICE THAN AMAZON - SHOP SMART Bifilon™ featuring Morinaga BB536, one of the most researched — and efficacious — probiotics in the world About Morinaga BB536 Developed by the second largest dairy company in Japan, Morinaga BB536 is the country's top-selling probiotic ingredient. This proprietary strain of Bifidobacterium longum [...]
Patricia Mastroddi-Emond
Pulse Nutritional GUARANTEES the following: Correct Storage of GCP (GeniKinoko) to ensure product stability Pulse Works with Urologists and Oncologists regarding the use and dosing of these products so we ensure our clients are taking the correct doses for their needs. Pulse has written articles with urologists and our WiKi-How [...]
Patricia Mastroddi-Emond
Pulse Nutritional also offers the Health Care Professinal Line of AHCC (ImmunoKinoko) $78.50 and GCP (GeniKinoko) 108.00 FREE SHIPPING at exceptional pricing and free consultation www.pulsenutritional.com NutraCon Award Winner, METASOL,The polyphenols in Metasol® haS a low molecular weight – they are thus easier to absorb. Studies comparing Metasol®with [...]